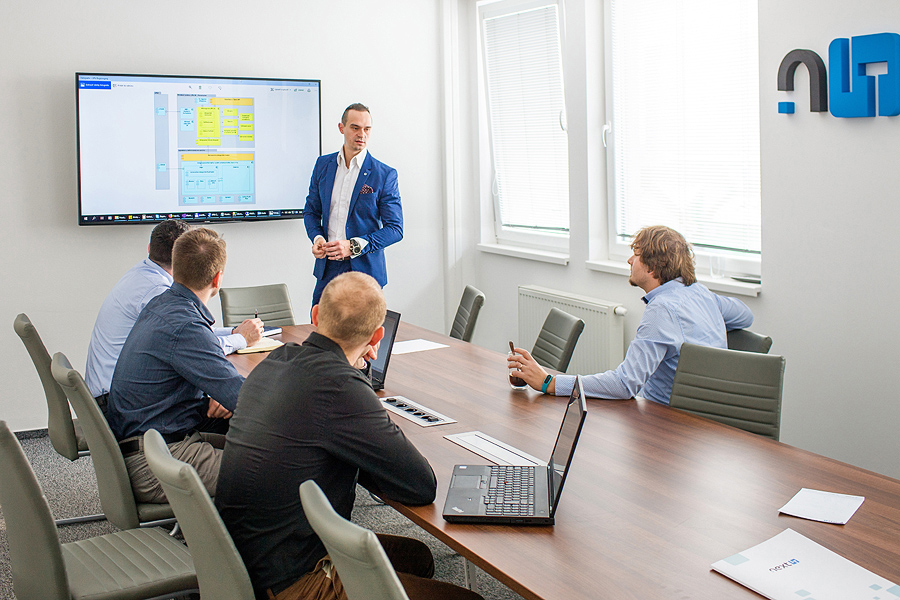 We are constantly looking for skilled people
Find a job that makes you happy, create the future you want, discover your potential with us.
kariera@nextit.sk
Even though there are no vacancies now, we will always welcome skilled people.
Therefore, do not hesitate to contact us at kariera@nextit.sk.
Work environment
Modern office space
Free beverages (coffee, tea, milk, …) in the workplace
Free fruits in the workplace
Company cell phone for work and personal use
Laptop for work and personal use
Reserved parking places
Working hours
Flexible working hours
Two sick days per year
Home office
Financial bonuses
Recreational contribution
Annual and performance bonuses
Supplementary pension fund
Work jubilee bonus
Personal celebratory bonus
Referral bonus
Personal growth
Language courses
Soft skills courses
Skills development trainings
Other
Company presents
Chillout areas
Team events, sporting events, company parties
Would you like to work with us on interesting projects?
Browse your future colleagues.